So yeah, I got an
Apple Watch
a few weeks ago. To make a long story short, my pc laptop was doing weird things like shutting down on its own, playing
YouTube
videos like crap, etc. so I decided to buy a
mac
. I ended up purchasing a 2012 refurbished
MacBook Pro
from the
Apple store
. It worked fine but within 2 weeks, after re-installing
Windows 10
on my pc, the laptop started behaving properly. I then began to think..."do I really need this
mac
right now?" The answer was no. I decided to return it as I was within the 14 days that
Apple
gives you and figured that down the road, I'd get another but a newer, more powerful model. (not to mention saving a ton of money)
Now, how did this lead to me getting the
Apple Watch
? I'd been checking it out since it was introduced but never really looked into it fully. I knew a few things like you need to have your
iPhone
with you for it to work. That actually turned me off in the beginning. Then I started really reading a lot about it. And reading...and reading. Before I go any further, I should say I love watches...for whatever reason. I feel naked when I don't wear one. OK, so back to the reading....after reading countless reviews, articles,
Apple
's own write-ups on the watch, I became more interested. I ordered the sport model through the
Apple
site and decided to pick it up at the local
Apple Store
the next day. I chose the white band even though I wanted the black band. The reason for this was because I preferred the silver outer band on the case of the watch. The black band (or space gray) had a space gray color on the outer edge of the case. Anyway, I figured I could just pick up a black band to swap out before I realized that
Apple
sells the silicone bands for $49!!! Back to that in a bit...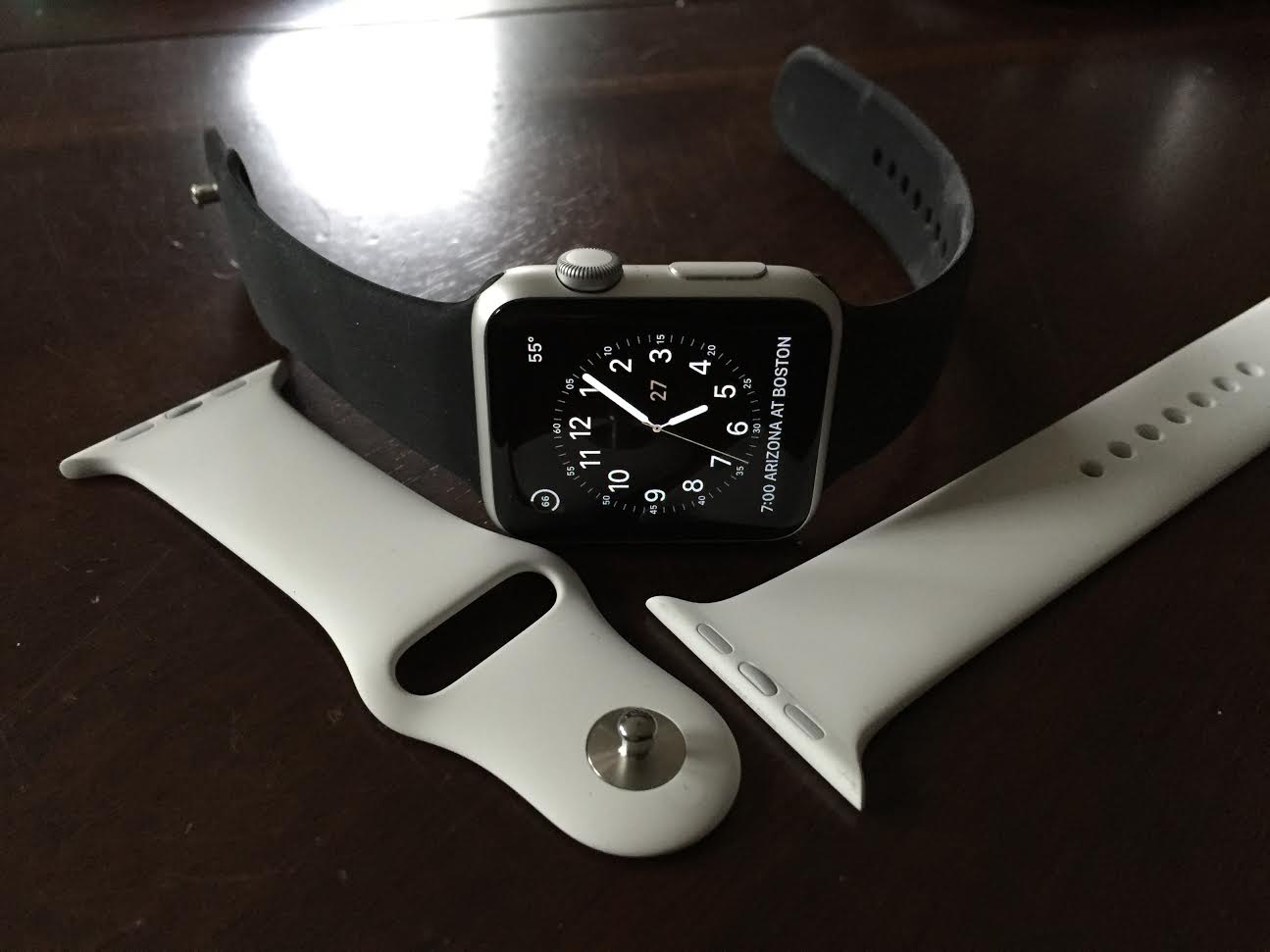 The watch (well, the sport model) comes in a very long box. Not sure why. Here's a pic!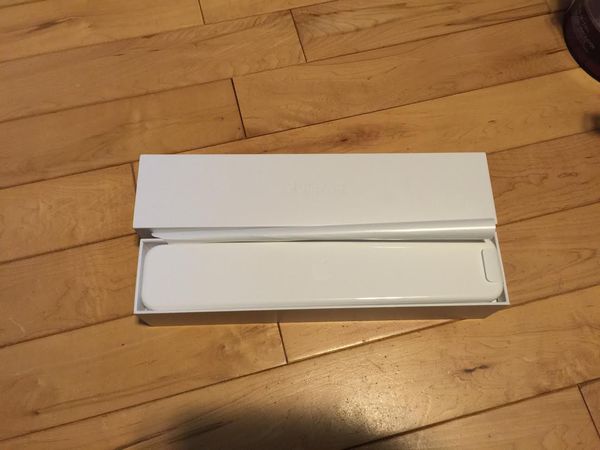 I've worn the watch the past couple of weeks and the more I wear it and use it, the more I like it. My favorite features so far:
The ability to easily change the band. It takes all of 10 seconds to go from a white silicone band to a harder, metal band. Couldn't be easier.
I get a ton of notifications throughout the day. From phone calls, to texts, to app alerts...you name it. I'd always been taking my phone out of my pocket every few minutes. I don't do that anymore. I just look at my watch. If it's something important, I can just respond from the watch or take my phone out if it's more involved. I love that.
Using Maps! Being able to drive somewhere or even walk and have the watch "tap" you when it's almost time to make a turn and display the directions on the watch is just plain cool. No more looking down at my phone that's on the console between the front seats.
Activity - It's not the greatest thing to stay fit but it does what it's supposed to: keep me moving if I've been stationery too long. A nice tap on the wrist to tell me to stand up at least once an hour is great. It also integrates with MapMyFitness/Ride for my cycling jaunts.
Watch faces! There aren't a ton yet but I'm sure the more the watch is out, the more Apple and 3rd parties will start releasing more. Customizing the color of the hands or the layout is great...it's like having a new watch every day.
Glances - this is a subtle function. You can get quick looks at your battery, scores from your fave teams, weather, even how much your checking account has in it. Convenient for me...it saves me a lot of time over the course of a day.
The main thing about the
Apple Watch
is that it keeps me more productive without even realizing it. I've probably saved an hour a day because I'm not constantly having to look at my phone for alerts. An hour may not sound like much but it really is. It frees me up to get more done. The watch definitely isn't for everyone. Some may think it's ugly or serves them no purpose. That's fine! It works for me so far. The one thing I have to say is a downer though is the price that
Apple
charges for the bands. $49 for a plain silicone/rubbery band is much too high. Thankfully I've found some alternatives on
Amazon
that are MUCH cheaper and you really can't tell the difference that it isn't an
Apple
product. I've gotten black and blue silicone bands for around $15 each and also a silver milanese loop type band for around $20. (
Apple
sells those for $149!) I'm sure they're a little better quality but c'mon
Apple
...give us a break once in awhile!
I'll continue to wear the watch for the forseeable future and am really excited to see what the next
Watch OS
update brings (after 2.0). If you have any questions about the watch, I'd be happy to answer! Use the contact form on this site to get in touch...peace!